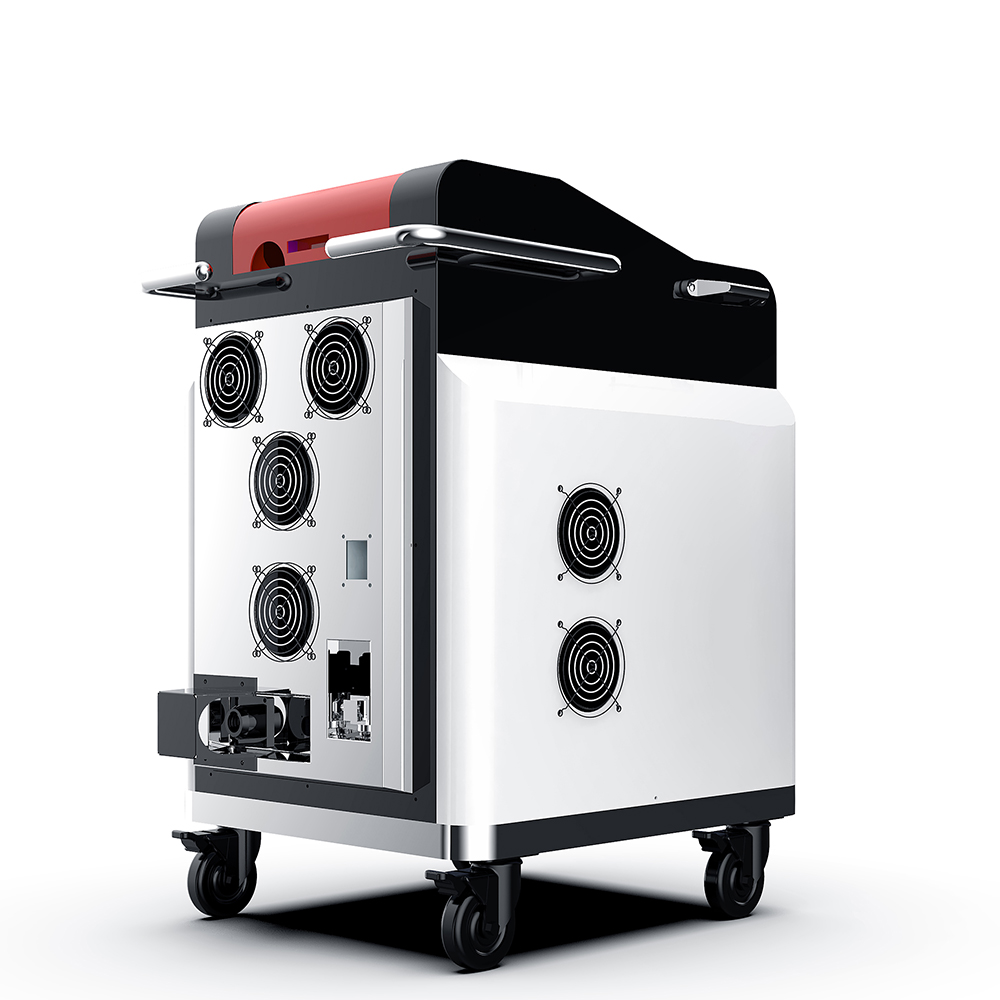 Continuous fiber laser cleaning machine is a new generation of industrial surface cleaning laser system. It adopts the advanced laser source, laser optical scanners and control system to meet the requirements of metal surface cleaning process.Compared with other processes , industrial laser cleaning machine is controllable and can be applied only to specific areas of a part, can be easily automated to maximize productivity, and provides the guaranteed repeatability demanded by an increasing number of quality standards.
Feature
1.Substrate non-contact cleaning, without damage.
The traditional cleaning method is often contact cleaning, which has mechanical force on the surface of the cleaned object, damages the surface of the object or the cleaning medium is attached to the surface of the cleaned object,which cannot be removed and produces secondary pollution. The non grinding and non-contact of laser cleaning can solve these problems.
2.High precision cleaning, good precision of position cleaning, selective washing.
Laser cleaning can remove various types of pollutants on the surface of various materials and achieve cleanliness that conventional cleaning cannot achieve. It can also selectively clean the pollutants on the material surface without damaging the material surface.
3.Without any chemical cleaning fluid and no consume materials,safe and environment protecting.
Laser cleaning is a "green" cleaning method. It does not need to use any chemical agent and cleaning solution. The cleaned waste is basically solid powder. It is small, easy to store and recyclable. It can easily solve the problem of environmental pollution caused by chemical cleaning.
4.Simple operation,hand-hold clean or with a mechanical hand to clean.
The laser can be transmitted through optical fiber, cooperate with manipulator and robot, conveniently realize long-distance operation, and can clean the parts that are not easy to reach by traditional methods, which can ensure the safety of personnel in some dangerous places.
5.Laser cleaning system is stability, almost no maintenance.
Although the one-time investment in the purchase of laser cleaning system is high in the early stage, the cleaning system can be used stably for a long time and has low operation cost.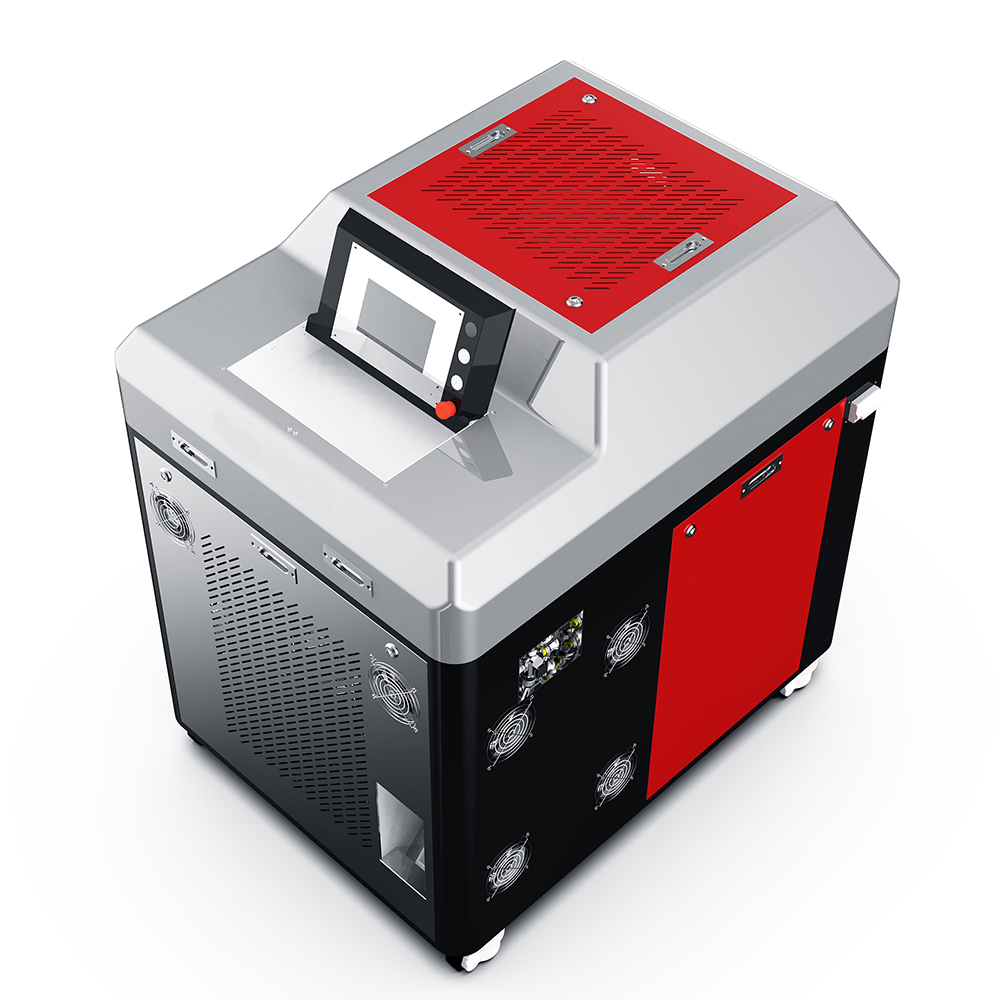 Fiber laser cleaning machine IFCL is not only a laser rust removal tool, it also used for laser paint removal, laser degreasing, laser removal of oxide layer, laser cleaning screw, laser derusting, laser weld-cleaning,gluing pre-treatment,removal of oil and grease,paint removal,surface cleaning,stain removal,tool cleaning,historic restoration,selective paint removal and precise cleaning.
Applied in shipbuilding industry, auto parts, rubber mold, high-end machine tools, tire mold, tracks, environmental protection industry and other industries.
Cleaning effect display