Laser cutters are powerful tools that can be used to cut a variety of materials, including metal sheets. This process involves using a laser beam to cut through the metal sheet with high precision. Additionally, CO2 laser cutting machine, also known as laser cutting machines, use high-energy laser beams to precisely cut a wide range of nonmetal materials with speed, accuracy and smooth edges. CO2 laser cutting machine can cut materials such as: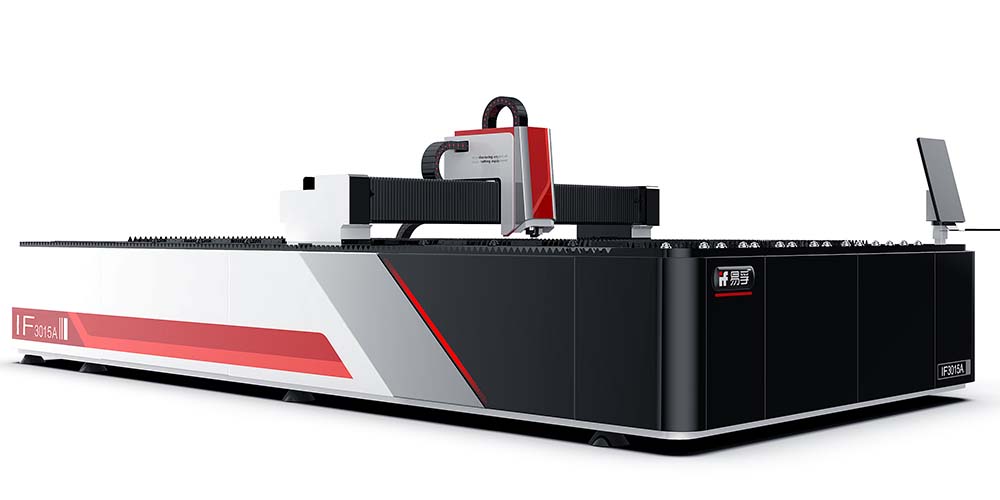 CO2 Laser Cutter For Nonmetal Materials
Wood – CO2 lasers can cut almost any type of wood, including plywood, particle board, laminates, veneers. Tight control of laser power allows cutting of delicate wood types with minimal burning. Laser cut wood edges also have no fraying.
Acrylic and Plastics – CO2 lasers cut acrylic, polycarbonate, polystyrene and other plastics easily. Laser cut plastics have a glossy, clear edge finish.
Glass – Glass materials such as borosilicate can be cut using CO2 lasers for applications like laboratory glass cutting. The cut edges can be ground smooth.
Ceramics – Some non-metallic ceramics like ceramic tiles can be cut with a CO2 laser, though faster cutting speeds and more powerful lasers are needed compared to other nonmetal materials.
Rubber and Leather – Hard and soft rubber materials as well as leather can be cut by CO2 laser for products like custom shoe soles, rubber stamps, etc.
Laser Cutter For Metal Sheet
Laser cutters can be used to cut metal sheets into the desired shape. This process involves using a laser beam to cut through the metal sheet with high precision. The laser beam is very precise and can be used to create intricate designs or shapes. This makes it ideal for creating custom parts or components for a variety of industries. Additionally, you may find out quality Laser cutter for metal sheet through China market for lower cost machines.
Advantages of CO2 Laser Cutting
Precision and Speed – CO2 lasers can cut materials with high precision, accuracy and speed. Tight tolerances and smooth edges are possible, even for intricate shapes. Multiple materials can be automatically switched between for high volume cutting.
Waste Reduction – CO2 laser cutting minimizes waste since the laser only removes exactly what is needed and no manual trimming or sanding is required. This reduces the amount of material sent to landfill.
Automation – The path of the laser beam is guided by a computer cam system. Once programmed, the laser can quickly and repeatedly cut identical pieces from a sheet of material with minimal manual intervention. This allows for high volume production of consistent components.