The common non-metal laser cutting field is solid laser cutting machine and gas laser cutting machine (China co2 laser cutting machine).
Non-metallic laser cutting machine generally relies on laser power to drive the laser tube to emit light. The light is transmitted to the laser head through the refraction of several mirrors. A focusing mirror mounted on the laser head gathers the light into a single point. This can reach a very high temperature, so that the material is instantly sublimated into a gas, which is sucked away by the exhaust fan. This achieves the purpose of cutting.
The main gas filled in the laser tube used by the general laser cutting machine is carbon dioxide. So this laser tube becomes a carbon dioxide laser. The laser cutting machine that uses this laser tube is called a carbon dioxide laser cutter.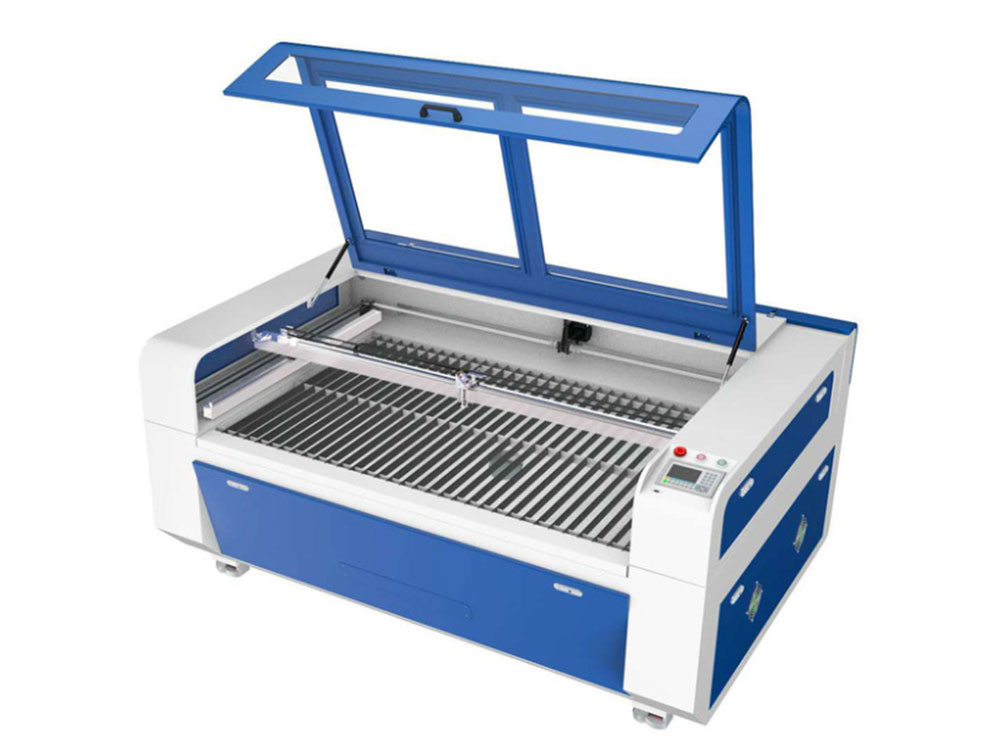 For many years, CO2 lasers working long shifts consumed a lot of resources in terms of gas and energy, and required maintenance schedules. In addition, the pulse parameters typical for this application mean that the sealed tube CO2 laser technology is not quite suitable. Overall, after many years of improvements, CO2 lasers still lag behind other technologies in terms of reliability and maintenance issues. The beam quality of these lasers is still subject to change during maintenance. The smallest dot size that can be achieved is also susceptible to long waves. Individually, the laser beam absorption properties of ceramics have allowed this technology to influence this market area for a long time.
Due to the absorption characteristics of commonly used ceramics, carbon dioxide lasers have become the laser of choice. The energy of the pulsed CO2 laser beam is absorbed at the ceramic surface. Thus producing local heating, melting and vaporization.
Application of China CO2 laser cutting machine
Suitable for carbon dioxide laser cutting machine mainly requires uniform cutting of special parts, advertising, decoration. And other service industries with a thickness of not more than 3 mm of stainless steel. And thickness of not more than 20 mm of non-metallic materials. Another is to cut a complex but small amount of workpiece processing, used to save the cost and cycle of manufacturing mold.