CO2 laser marking machineuses CO2 gas in a sealed tube as a laser source to mark date codes, serial numbers, and other product identification on wood, glass, acrylic, rubber, plastics, cardboard, and product packaging.
Our machine can achieve high-speed marking while maintaining mark quality, providing non-contrast marking in plastics as well as ink removal for date coding.
Being one of the leading manufacturers and suppliers of laser machines in China we ensure you to give the best cost-effective solution for your Company.
Feature
1. High speed digital galvo scanner, industrial CO2 laser source, embedded flying marking controller, high intergradation, more compacted design, less power consumption and stable performance.
2. Clear, high speed ,high precision and controlled engraving. High speed scanning galvanometer for optimum performance.
3. Touch screen with friendly HMI, simple and easy operation process.Robust industrial design to prevent the laser light leaking and hence make it more safe for the operator.
4. Module design,separate cabinet and lifting system, lifter is flexible to adopts Different production lines.
5. No consumables, low processing cost, the service life of the laser is upto 20000 to 30000 hours .
6. Powerful functions: Support DXF, PLT vector graphics, bitmap fonts, TTF, DIY fonts and photos input, Support extra-long distance marking, tubes segment marking and bar code, QR code fly marking.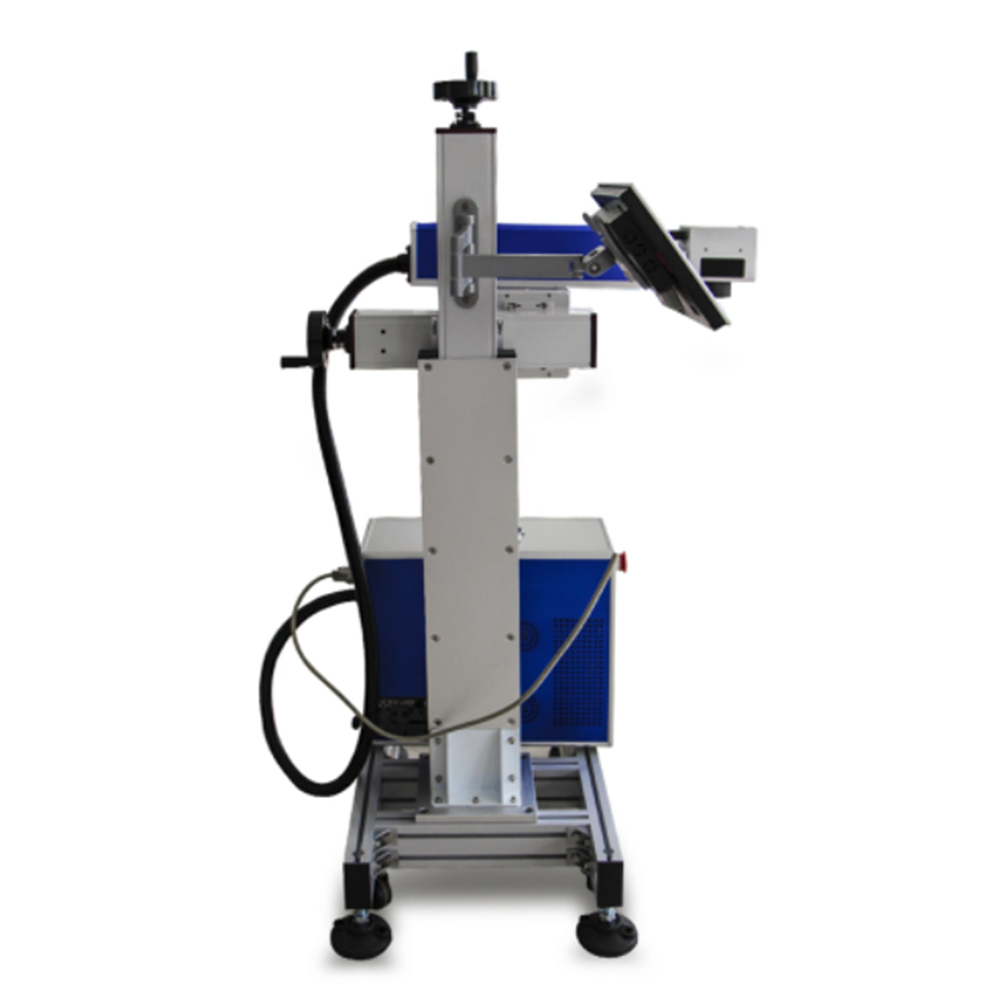 Application
CO2 lasers produce long-wave infrared light, which is well suited for laser engraving and laser cutting many non-metal materials, such as wood, plastic, glass, ceramic, leather, stone and other organic-like materials.
It is widely used in consumer goods, food packaging, feed packaging, medicine packaging, building ceramics, clothing accessories, textile cutting, craft gifts, rubber products, jeans and other industry.