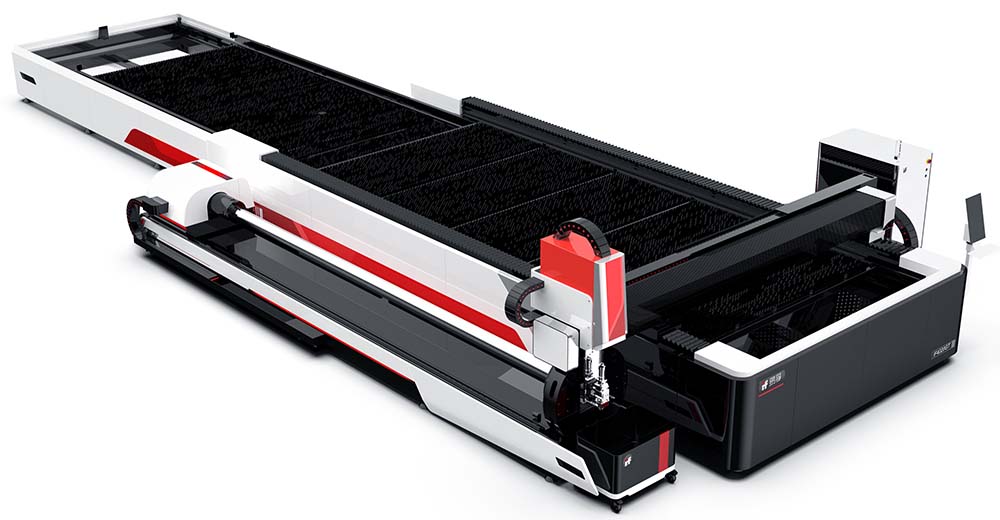 Fiber laser cutting machine for sheet and tube realizes the cutting of two different materials shapes on the same machine tool. It adopts, a rack and pinion drive system, and a professional cutting CNC system, and it is easy to operate and simple to maintain. Besides that the strict assembly process ensures the stable operation of the CNC laser cutting machine with high precision. Optical fiber laser cutting machine with imported top-grade accessories, which provides users with powerful cutting ability and efficiency.
Users can choose the size and power of the machine's workbench according to the size and thickness of the materials they need to cut.
Feature
1. Auto – focus. Applicable to various focal lengths, which are controlled by machine tool control system. Focal point will be automatically adjusted in cutting process to achieve the best cutting effect of different thicknesses sheets metal.When replacing different materials or different thicknesses sheet, manual focus laser head needs to adjust focal length manually, very inefficient; auto focus laser head can read system storage parameters automatically, very efficient.
2. Increasing perforation focus length, separately setting perforation focal length and cutting focal length, enhance cutting accuracy.
3. Perforation time is short, 90% of perforation time is saved,combined with new process so that the perforation is not affected by the material quality and achieve perfect cutting with the best cutting section; saving cutting gas and electricity, saving cost.
4. Built-in double water-cooling structures can ensure constant temperature of collimating and focusing components, avoid lenses overheating and extend service life of lenses. Increasing collimation protective lens and focus protective lens, carefully protect key components.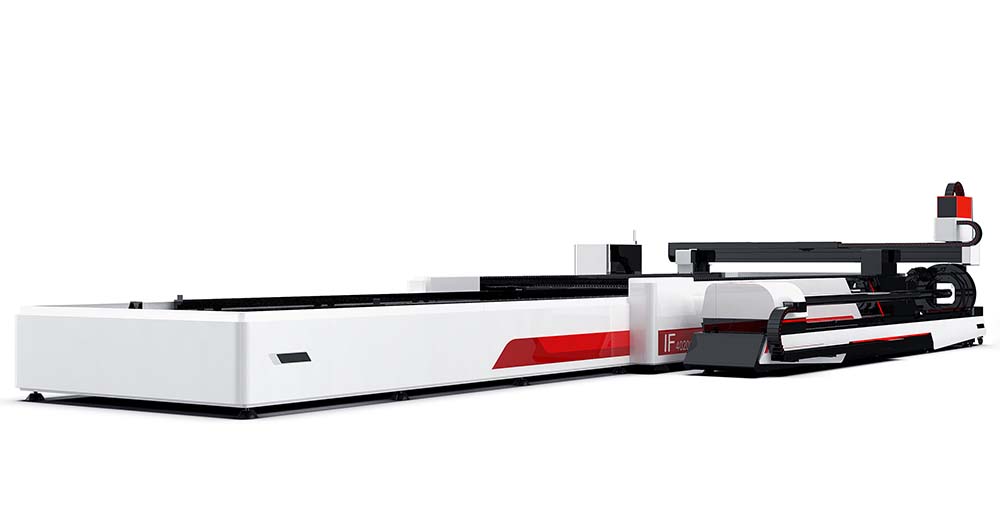 Applicable industries
The fiber laser cutting machine applicated in sheet metal processing, die-cutting, electronic,electrical appliance,aviation, cars,steamer, cutting tool, subway accessories, petroleum machinery, food machinery, craft gifts,tools processing, mechanical, elevator, decoration, advertisement, metal external processing and other manufactures.
Applicable materials:
The fiber laser machine is mainly used for cutting stainless steel, carbon steel, electrical steel, galvanized steel, aluminum zinc plate, aluminum, aluminum alloy, titanium alloy, copper, brass, iron and other metal materials.
Industry application

Cut exhibition