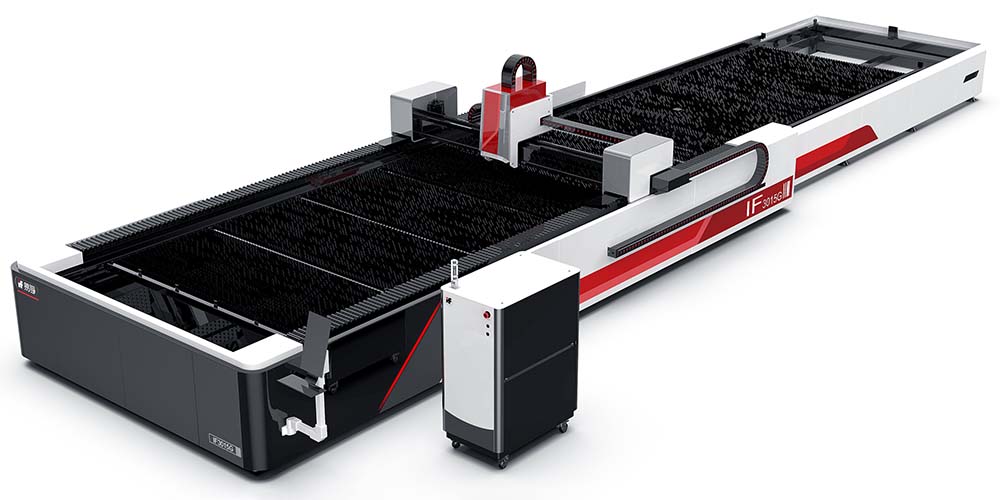 IF3015G Series is a very economical fiber laser cutting machine. It is a high-precision, high-speed entry-level sheet metal/medium cutting machine. This machine adopts an open type, dual platform design, simple structure, convenient installation, convenient use, convenient maintenance, low operating cost, and is suitable for cutting various thin plates such as sheet metal processing and cabinet production. It is the first choice of metal sheet cutting users.
Features
1. Super fast platform exchange in 8 seconds. Equipped with hexagonal steel wheels and powerful pneumatic tightening, the built-in wheels move smoothly. A complete table exchange can be done in 8 seconds.
2. The machine adopts imported AC servo system drive and imported transmission system, and the machine motion mechanism adopts imported rack and pinion drive and linear guide rail guidance, which ensures the high speed, high precision and high reliability of the equipment.
3. Intelligent zonal smoke exhaust system consists of the sectional design of the cutting table and built-in ventilation ducts. Each section has pneumatic exhaust vents, slag collection funnels and pull-out trays for waste disposal. Waste generated during the cutting process falls between the table lamellas into funnels and settles in sliding trays for collecting slag.
4. The rack and guide rail adopt the fully sealed protection device to prevent the oil-free friction movement and dust pollution, improve the service life of the transmission parts and ensure the movement accuracy of the machine tool.
5. The laser cutting head is equipped with imported capacitance non-contact height tracking system, which is sensitive and accurate, avoiding the collision between the cutting head and the processed plate, ensuring the cutting focus position and the stable cutting quality.
6. Intelligent centralized automatic lubrication system
The lubrication time and frequency can be adjusted by central control system, integrated multi-point lubrication for slideways, sliders, racks, etc., and automatic return and collection of used lubricating fluid.
7. Advanced CNC control system, it can read AI,PLT,DXF,Dst,Dwg and LAS directly, easy to operate.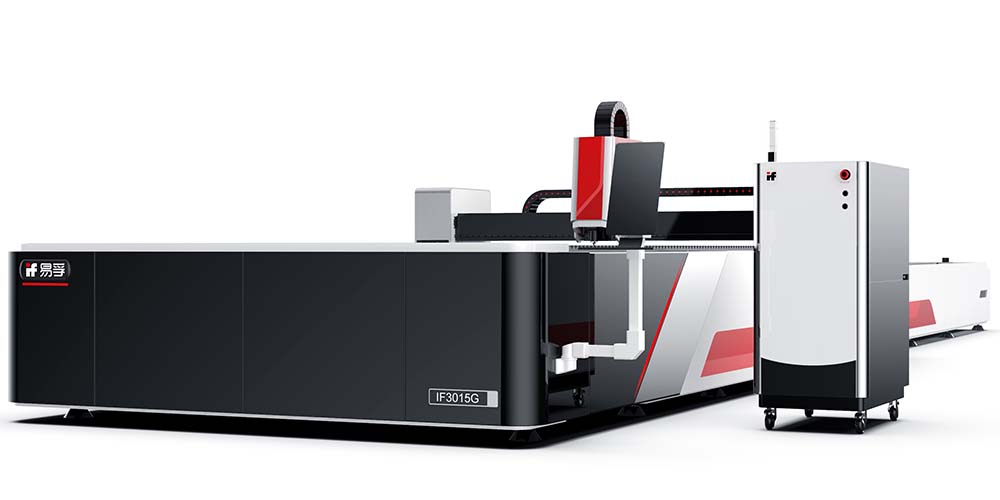 To be the customer of IF, we will cooperate based on complete trust and comfortable. You will find we are a reputable supplier and worth your trust. We understand every customer is valuable. We will value every chance you give to us.
1. IF provides video tutorials for easy learning ,Instruction Book, Operation Manual to you, which is easily to learn and operate, also supply free unlimited time remotely training ,lifetime technical support
2. We will offer plenty of technical support online, just like detailed technical and installation instructions. For example, when you meet a maintenance problem, we will make a video with completed and detailed operation process according to the problem, it just seems that I am on the spot by your side to instruct you how to deal with the problem.
3. We will supply brochures for simple trouble-shootings of the machine, which will help you dealing with the common problems happened to the machine.
4. 3 years warranty , Equipment failure (artificial damage and irresistible factors except) free replacement .
Industry application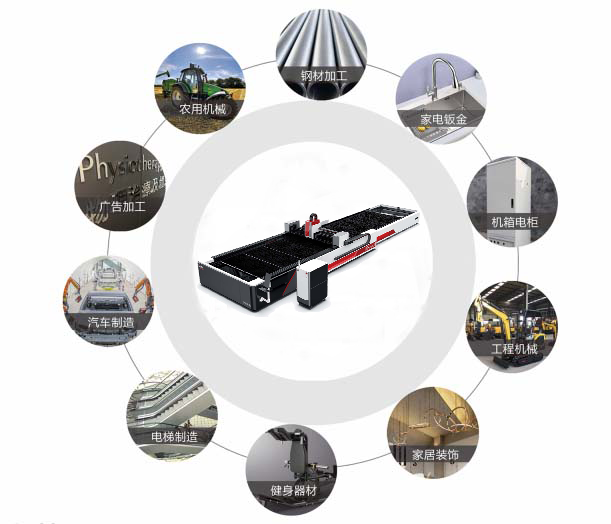 Cut exhibition