6025 fiber laser cutting machine for sale
IF6025S Series is industrial full cover fiber laser, specifically designed for precision and high production cutting applications. The machine utilises HIWIN rack and pinion guide rail system, to ensure high speed, high-precision and lifetime durability. With laser power options from 3000 to 12000 Watts. This machine is suitable for cutting sheet metals such as carbon, stainless steel, galvanised steel, aluminium, brass etc.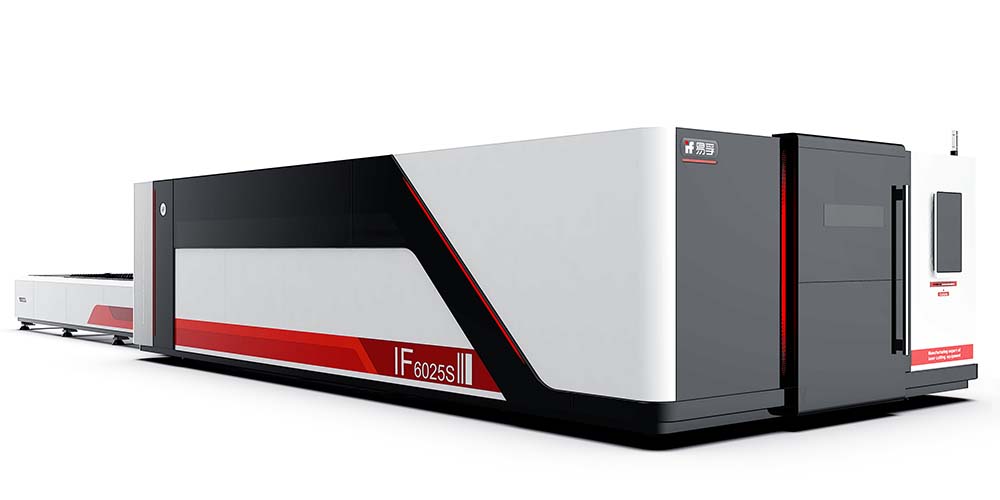 6025 fiber laser cutting machine Features
1. Fully Enclosed Protective Cover.Full-protection enclosed design to prevent laser damage to personnel; 3D (surround) smoke and dust collection system, which can be connected to purification equipment; one-step dust removal, and real-time monitoring of emission standards. The real-time monitoring system monitors the processing process and observes the processing progress of each link.Safe and environment-friendly, effectively protects the operator from any damages during operation.
2. High Rigidity Machine Bed.The machine bed is plate welded with high quality carbon steel, welded by thick steel plate, the current mainstream bed structure, high stability.. High-rigidity and heavy-duty machine tool helps to reduce vibrations during high-speed cutting and ensures 20 years long service life.High temperature annealing treatment, less heat absoption, deformation prevention.
3. The Latest Extruded Aviation Aluminum Beam.It is manufactured with aerospace standards and formed by press extrusion molding.High performance cast aluminum beam goes through finite element analysis and high acceleration arc cutting is realized. After aging treatment,its strength can reach to very strong point.Aviation aluminium has many advantages: good toughness,light weight,corrosion resistence,anti-oxidation and highly increase the processiong speed.
4. Double Exchange Platform.The dual-platform exchange function is added to save the time of material loading and unloading. How it works: when the first platform is cutting, the other platform can receive the cut workpiece and place the steel plate, the whole process is automatic control, which saves time and cost for the factory.
5. Integrated Electric Cabinet.The electric cabinet is integrated with machine body to occupy smaller area, so this kind of fully-sealed structure and standard electric wires can prevent dust entry and risky flames.
6. High resolution camera.The interior of machine is installed with high resolution camera that could be viewed through exterior monitor and thus keep track of the whole processing course.
7. Intelligent CNC System.Easy to operate even by green hands, It support multiple graphic files include DXF, PLT, DWG, AI, G-code, IGS (tube cutting). It is compatible with other nesting software also.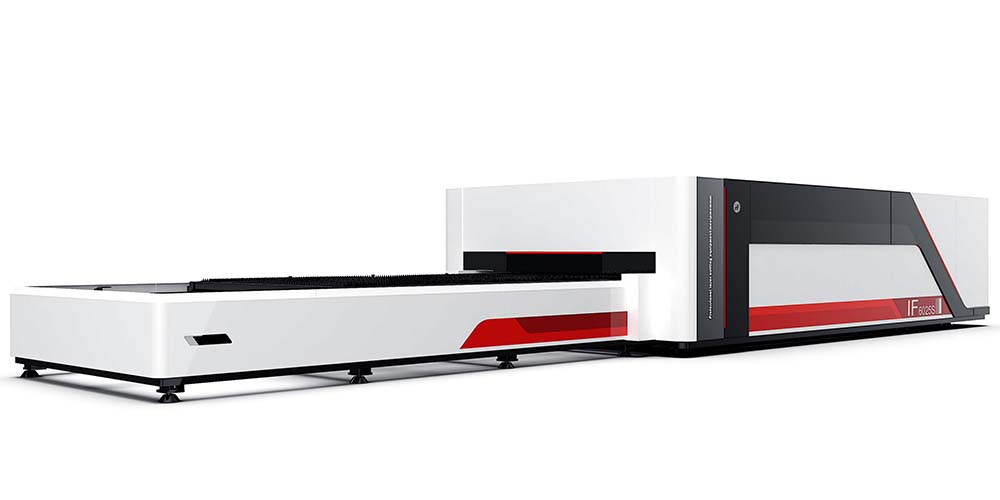 To be the customer of IF, we will cooperate based on complete trust and comfortable. You will find we are a reputable supplier and worth your trust. We understand every customer is valuable. We will value every chance you give to us.
1. IF provides video tutorials for easy learning ,Instruction Book, Operation Manual to you, which is easily to learn and operate, also supply free unlimited time remotely training ,lifetime technical support
2. We will offer plenty of technical support online, just like detailed technical and installation instructions. For example, when you meet a maintenance problem, we will make a video with completed and detailed operation process according to the problem, it just seems that I am on the spot by your side to instruct you how to deal with the problem.
3. We will supply brochures for simple trouble-shootings of the machine, which will help you dealing with the common problems happened to the machine.
4. 3 years warranty , Equipment failure (artificial damage and irresistible factors except) free replacement .
Industry application

Cut exhibition