Laser cleaning equipment is a new generation of surface cleaning high-tech products. Laser cleaning has the characteristics of non grinding and non-contact. It can be used not only to remove organic pollutants, but also to remove inorganic substances. It is very easy to install, manipulate and achieve automate.
High efficiency and environmental protection, no chemical pollution, easy operation, you only turn on the power and open the device, machine will be cleaned with no chemical reagents, no media, no dust and no water. No disassembly and transportation of molds, no damage to the substrate surface, no consumables when powered on, adjustable laser parameters, fit curved surface cleaning, good surface cleanliness. Laser cleaning machine can clean the resin of subject surface, oil stains, stains, dirt, rust, coating, coating, paint, etc.
Feature
1. Perfect appearance design, convenient to carry and transport.
2. The body is small and exquisite and does not occupy any space.
3. Using MOPA laser, powerful and stable performance.
4. The laser head is small, light and easy to move
5. The wireless remote control function is safe and practical.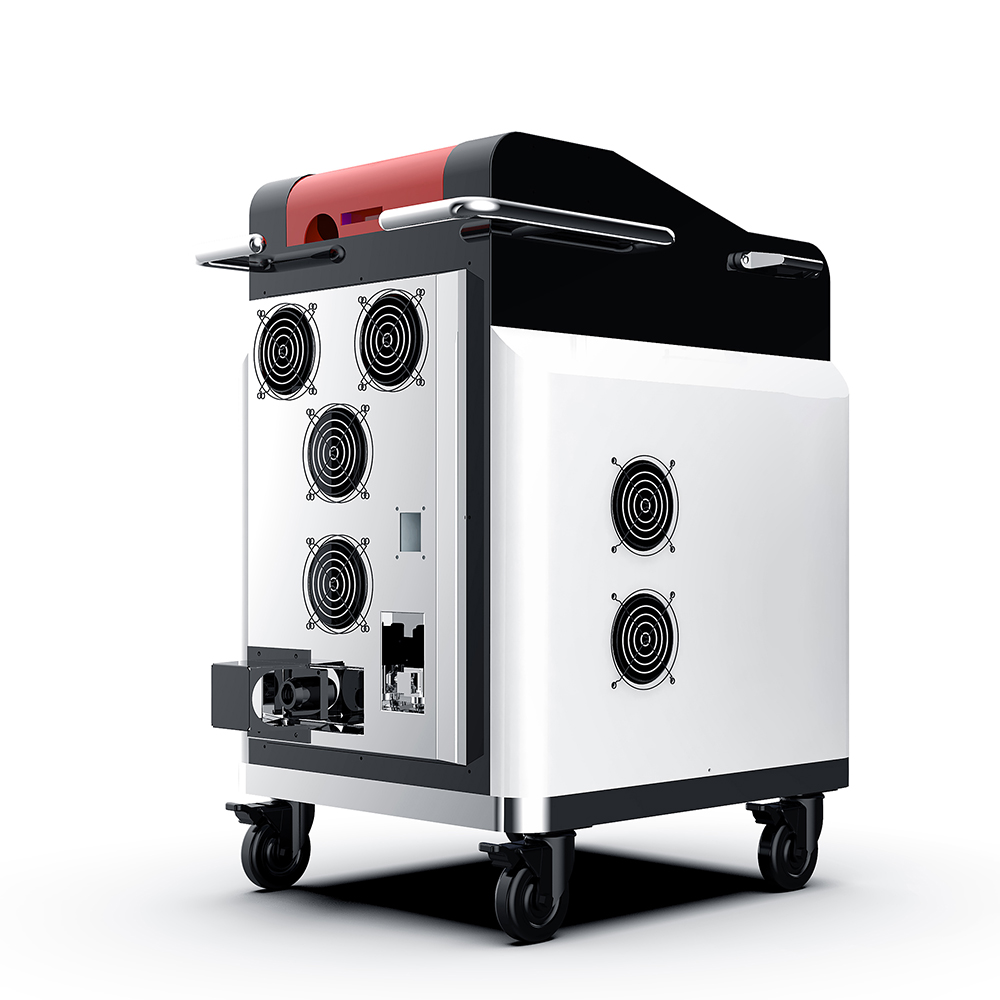 Application
rust removal, paint removal, oil removal, cultural relic restoration, glue removal, coating removal etc.
Cleaning effect display