Laser welding offers manufacturers an incredibly precise, efficient, and clean way to weld metals. Compared to traditional welding methods, laser welding boasts numerous advantages including smaller heat affected zones, higher welding speeds, easier automation, and less finishing work. However, achieving reliable, high-quality laser welds requires matching the right equipment capabilities to the metal material being welded. Here, we'll explore key considerations for laser welding mild steel (MS), stainless steel (SS), galvanized steel, and aluminum using the latest advancements in laser welding machines.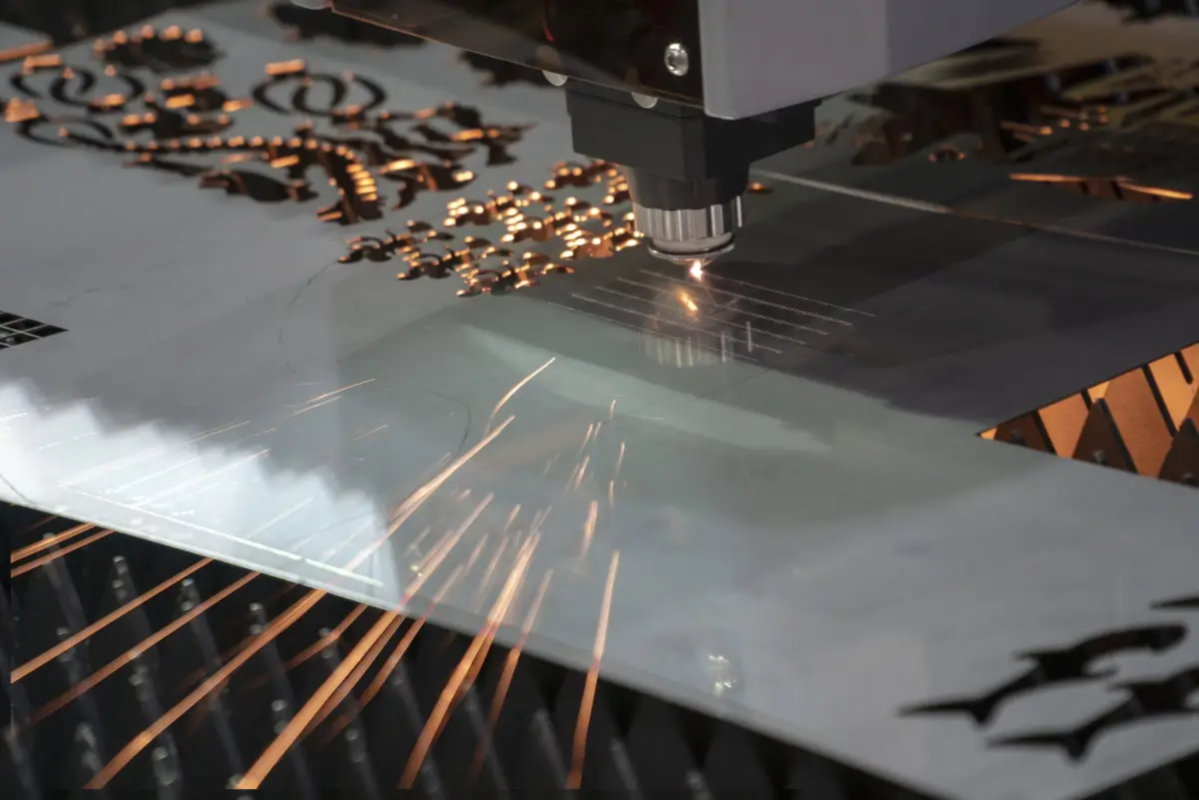 How Laser Welding Works
Laser welding directs an intense laser beam onto the joint area between two pieces of metal. The concentrated heat from the beam melts the material to create a rapidly-formed weld pool. This allows the laser to penetrate and join metals quickly, while minimizing distortion and damage to the surrounding material.
Laser welding provides extremely accurate welds thanks to the narrow laser focus and precision robotics or CNC systems manipulating the beam. The process generates minimal sparks and fumes as well, making it cleaner than traditional welding. Laser welding machine MS SS galvanized aluminum can be easily automated and integrated for high-volume production.
MS and SS Laser Welding Considerations
Mild steel and stainless steel are commonly laser welded metals, though the specifics vary for each type:
Mild steel requires a CO2 or fiber laser for deep penetration welding, along with surface cleaning and gap control for optimal results.
Austenitic stainless steels like 304 can experience hot cracking without proper filler metals and welding procedures.
Ferritic and duplex stainless steels possess excellent laser weldability, but again may need filler material for full penetration welds.
Precipitation-hardenable stainless alloys like 17-4PH demand strict process controls to avoid reducing corrosion resistance.
Proper laser wavelength, beam spot size, travel speed, shielding gas, and focal position help overcome these hurdles. The latest programmable laser welding machines allow users to dial in optimal settings for different MS and SS alloys.
Galvanized and Aluminum Laser Welding Equipment
Galvanized and aluminium sheets present additional challenges:
Galvanized coatings vaporize at lower temperatures than the base steel, generating porosity from trapped zinc vapor. This requires vent holes, vapor extraction, or pulse shaping techniques.
Aluminum's high reflectivity and thermal conductivity call for higher laser power densities and welding speeds. The large weld pools also increase tendency for hot cracking.
Aluminum alloys and tempers vary significantly in weldability. 5000 and 6000 series aluminum are readily laser welded, while 2xxx and 7xxx series are much harder.
New laser welding machines purpose-built for galvanized and aluminum materials now provide:
Higher continuous or pulsed power lasers up to 10 kW
Advanced beam shaping and focal systems
Precision process controls and monitoring
Seam tracking and adaptive fill programs
Vacuum extraction and assist gas options
These innovations minimize porosity and cracking while maximizing weld penetration, strength, and appearance on aluminum and galvanized steels.
Get Expert Guidance Selecting Your Laser Welding System
As this overview illustrates, choosing a laser welding setup tailored for your specific application and materials is crucial to achieving defect-free, optimized results. The expert technicians at Apex Laser Welders are ready to help select and implement the ideal laser welding solution for your manufacturing needs including:
Site evaluation and welding trials to empirically determine ideal parameters
Turnkey supply of laser welding machines, fume extraction, automation, and ancillary equipment
Assistance programming recipes and procedures for your parts
Training provided for operation and maintenance
Support for process refinement and troubleshooting