Laser marking machines offer a precise, non-contact method for applying permanent markings to a variety of materials, including nonmetals like plastics, glass, ceramics, rubber and composites. By focussing a high-intensity beam of light on the surface of a nonmetal component, laser marking can create aesthetic text, logos, barcodes and data matrix codes for product identification, traceability and branding.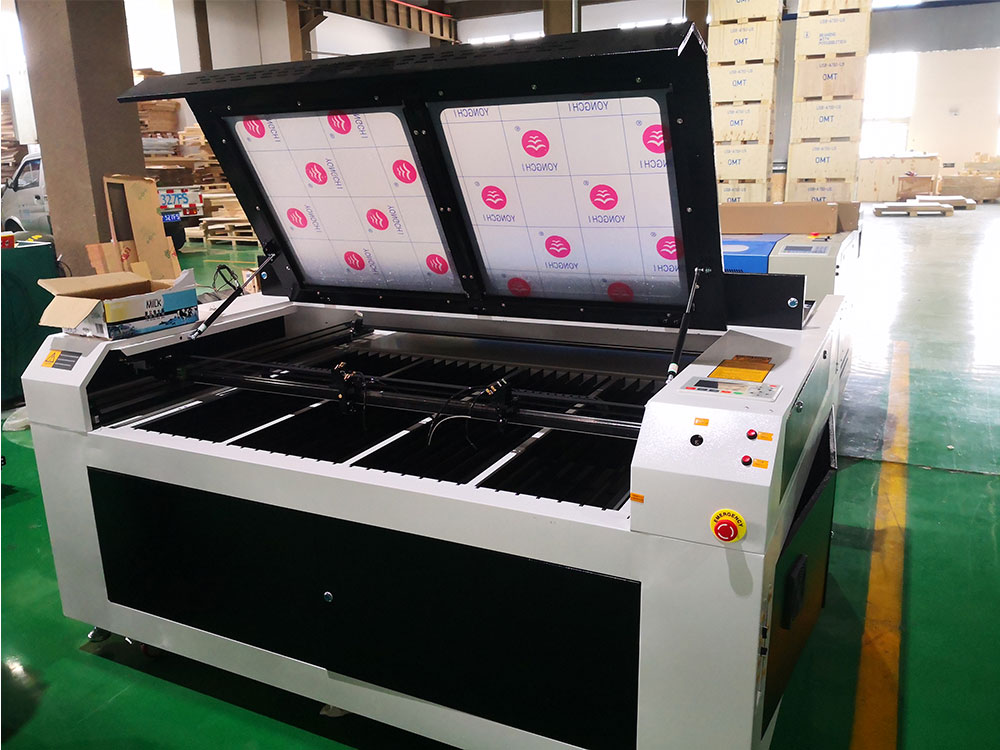 How Laser Marking Works For Nonmetals
Laser marking machine for nonmetals use powerful lasers, such as CO2 or fiber lasers, to generate the marking beam. When the laser beam impinges the surface of a thermoplastic part, some of its energy is absorbed. This absorption causes localized heating, melting and vaporization of the plastic material. This physical alteration mechanism is what produces a durable mark. The marking process tends to be fast, noncontact and precise for most nonmetals.
Properties Of Laser-Marked Nonmetals
Laser marking provides numerous benefits for plastic and nonmetal components:
• High Resolution – Markings as small as 0.1 mm are achievable, allowing for detailed text, logos and codes.
• Permanent – Marks are chemically and physically bonded into plastic parts, providing durability and resistance to abrasion, scratching, solvents and UV exposure.
• Precise – Laser marking machines achieve positioning accuracy to within 0.05 mm for repeatable, high-quality marks.
• Fast – Laser technologies can mark parts at speeds up to several meters per second, enabling high throughput.
• Minimal Heat Affected Zone – Lesser impact on material properties since localized heating is contained to marking area.
• Customizable – Programmable laser marking machines can be customized to provide a wide variety of marking styles and content for unique applications.
Laser Marking Nonmetal Materials
Many different nonmetal materials can be laser marked, including:
• Plastics – Most thermoplastics like acrylic, polycarbonate, PC/ABS, nylon and PVC can be marked, while thermosets are more challenging. Laser wavelength and marking parameters must match the plastic's absorption spectrum for optimal results.
• Glass – Both soda-lime and borosilicate glass can be marked using laser systems that avoid heat-induced fracturing. CO2 lasers work best due to good absorption in the infrared range.
• Rubber and Silicones – Rubber compounds with sufficient carbon black loading promote laser absorption for marking logos, codes and brandings. Slower scan speeds may be required.
• Ceramics – Materials like alumina and zirconia ceramics can be marked on glazed surfaces using lasers operating at 10.6 μm CO2 wavelength for good absorption.
• Composites – Fiber reinforced plastics including carbon fiber, glass fiber and Kevlar composites have promise for laser marking due to the organic matrix material. Parameters must consider the effects on fiber properties.
Laser Marking Processes
Key steps in laser marking of nonmetals include:
• Material Selection – Compatible materials with proper absorption are needed for marking. Certain laser wavelengths work best.
• Fixture Design – Parts must be securely located within the laser work zone to ensure consistent, repeatable marks.
• Parameter Optimization – Settings like laser power, scanning speed and pulse duration are established for the material and desired mark quality.
• Data Input – Text, graphics and codes to be marked are programmed into the laser marking machine.
• Marking – The laser is activated according to the programmed parameters and data to create the intended mark.
• Inspection – Sample marked parts are checked to verify mark quality meets requirements. Parameters are adjusted as needed.