If you work with non-metals like wood, plastics, leather, fabric, and other composite materials, a CO2 laser cutter can be an incredibly useful tool for your workshop or business. Unlike other types of cutting tools, a CO2 laser cutter allows you to precisely and cleanly cut through even the most intricate designs without chipping, cracking, burning, or leaving marks around the cut edges. In this blog post, we'll explore how CO2 laser cutting technology works, the advantages it provides over traditional cutting methods for non-metals, and some practical applications you may find useful.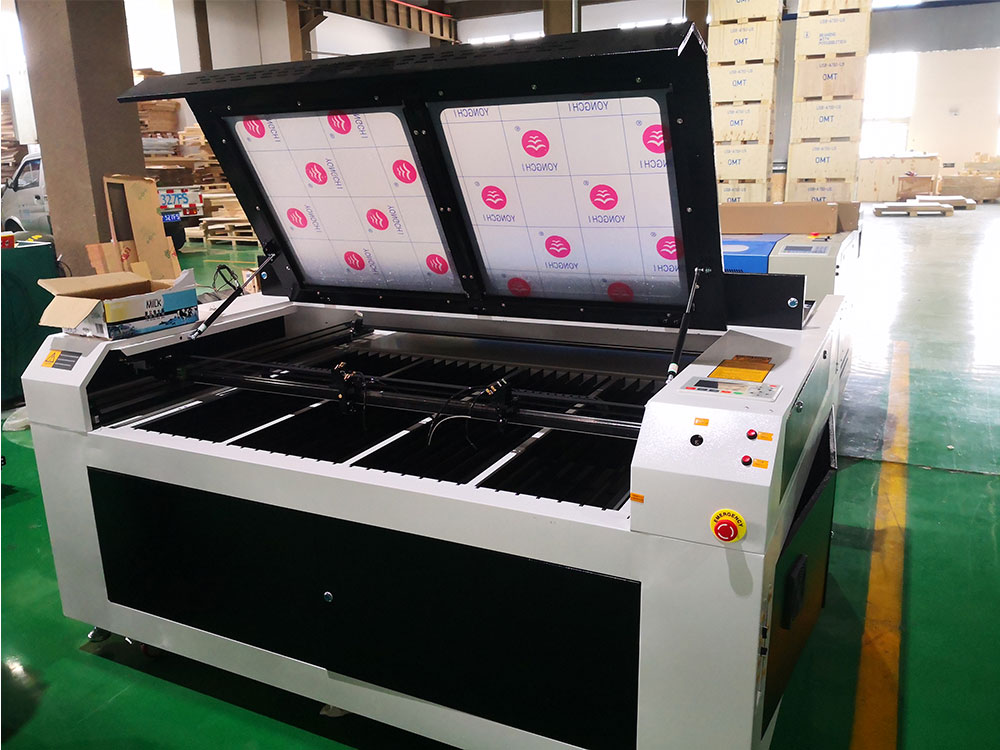 How CO2 Laser Cutting Works?
CO2 laser cutters use a high-power laser beam generated from a carbon dioxide gas mixture. The laser generates an infrared beam that can be precisely controlled and focused using digital guides and mirrors. When the beam hits the surface of a material like wood or acrylic, it delivers an extremely concentrated amount of heat energy to that small spot in just a fraction of a second. The rapid heating causes the molecules at that point to break apart. As the laser beam scans across in the programmed pattern, it burns or vaporizes a clean cut through the material.
The beauty of CO2 laser cutting is that it is both contactless and heat-affected. Because the laser only heats the exact spot it is focused on, there is no damage caused to the surrounding untargeted areas through conduction heating like you see with other cutting methods using hot blades or flames. And since it only takes a fraction of a second for the laser to move on after making each microscopic cut, there is very little residual heat buildup overall. This allows for incredibly precise vector cutting of even intricate designs without burning, warping, or leaving marks on the material.
Advantages Over Traditional Cutting Methods
Some of the key advantages a CO2 laser cutter provides over traditional cutting tools for non-metals include:
Clean, precise cutting: As mentioned, the laser cauterizes the cut with almost no burrs, splinters, or edges to clean up afterward. Designs can be cut with micron-level accuracy.
Cuts any shape: Complex geometric designs, tight internal features, and organic curved shapes present no challenge. The laser follows digital guides flawlessly.
No tooling limitations: Blades, bits, knives all have width limitations. Lasers can engrave and cut down to thousands of an inch in size.
No contact with material: Eliminates friction, chipping, snagging, or manual pressure that can damage delicate materials.
No heat damage: Surrounding areas stay cool and undistorted since heat is localized only to the cut line.
Cuts a wide variety of materials: Beyond wood and plastics, CO2 lasers can cut fabrics, leather, composites, and more with appropriate settings.
Fast cutting speeds: Properly tuned, many lasers can cut square feet of material per hour on certain substrates.
Non-Metal Applications
Here are just a few examples of how a CO2 laser cutter for nonmetal can be used for desktop manufacturing, crafting, prototyping and small-batch production when working with non-metals:
Engraving/cutting logos, labels, names onto wood, acrylic, leather goods for personalization. Great for commemorative gifts, trophies, awards.
Intricate circuit board prototyping from materials like FR4, printing circuit boards, photoetching PCBs.
Profile cutting of plywood, MDF, acrylic to make everything from toys and crafts to fixtures, enclosures, displays.
Etching designs, textures, finish marks onto a variety of surfaces for decorative effects.
Marking, scoring materials like cardboard prior to folding for boxes, packaging, displays.
Cutting rubber or silicone gaskets, grommets and seals to precise sizes for prototyping.
Laser etching prints, photos or vector images onto anodized aluminum without penetrating the surface.
Laser scribing registration/alignment marks for assemblies onto composites, plastics.
Cutting stencils, masks and overlays out of paper, film and thin materials.
Engraving variable data like barcode IDs onto polymer badges, tags for tracking.
Sculpting and shaping soaps, candles and other sculptures through controlled vaporization.
With careful attention to settings like power level, speed and focus based on the material thickness, a CO2 laser can achieve most any precision cutting, etching or marking task on non-metals that traditional blades or bits were once needed for. The speed, precision and flexibility they provide opens up many new creative and production possibilities. For workshops, schools, makerspaces or small manufacturers, adding a CO2 laser cutter expands the capabilities for working with common substrates like wood, plastics and more.