Laser technology has transformed metal fabrication, enabling unprecedented precision, efficiency, and convenience in welding, cutting and surface preparation. 3-in-1 laser machines are an exciting innovation combining welding, cutting and cleaning capabilities in a single system. For metalwork shops, manufacturers, and other businesses using metal components, a 3-in-1 laser machine offers game-changing possibilities. In this article, we'll look at how this technology works, key benefits over conventional methods, and typical applications to consider.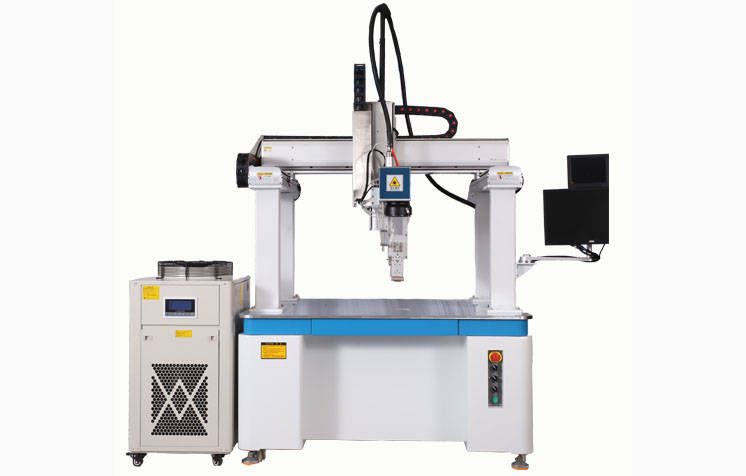 How 3-in-1 Laser Machines Work
A 3-in-1 laser machine consists of a high-power pulsed laser source that can emit a focused beam for welding, cutting and cleaning metal by adjusting variables like power, pulse duration and focal point.
For welding, two pieces are joined by melting metal at the seam. The laser beam provides concentrated heat input that fuses the joint precisely with a narrow weld bead. Parts remain cool during processing.
In cutting, the concentrated laser beam vaporizes metal along the cut path by intensely heating a small spot. Quality cuts in sheet, plate or pipes are made quickly and accurately.
For cleaning, the laser ablates a thin top layer to remove paint, rust, oxides and surface contaminants. A pure, prepared metal surface is left behind.
A key advantage versus conventional methods is the laser's versatility performing all three processes. Operators simply select the desired program and can switch between operations as needed.
Benefits Over Traditional Techniques
3-in-1 laser machines offer significant improvements over traditional welding, cutting and cleaning approaches:
Higher precision with narrower weld seams or cut kerfs and intricate pattern cutting unachievable by mechanical means.
Minimal heat input for laser welding avoids warping and distortion.
No sparking, fumes or grinding paste with laser cutting and cleaning enhances workplace safety.
Higher production rates up to 10 times faster than manual methods for highly efficient metal processing.
Automated multi-axis laser heads provide flexibility and access for complex component geometries.
Creates superior welds and cuts even on reflective alloys like aluminum that are challenging for conventional methods.
Simple adjustment of settings for different processes and materials makes operation highly versatile.
Compact, all-in-one footprint minimizes floor space requirements.
With optimized speed, precision, flexibility and safety, 3-in-1 laser machines enable metal fabrication shops to take quality and productivity to new heights.
Typical Applications
A 3-in-1 laser system delivers transformative capabilities across a wide range of fabrication and manufacturing applications:
Automotive – For rapid joining and trimming of stamped or cast auto parts with limited heat-affected zones. Also effective for precision welding in chassis, fuel tanks and engine components.
Aerospace – Permits strong, heat-resistant welds on aircraft and rocket structural parts made of advanced alloys.
Medical Devices – Allows intricate welding of small stainless steel components for instruments and implants.
Electronics – Precisely welds and cuts casings and internal parts for consumer electronics without harming circuitry.
Jewelry – Provides fine, even welding and engraving of silver, gold and platinum pieces.
Contract Manufacturing – Enables rapid transition between different client fabrication needs.
Maintenance and Repair – Effective for on-site welding repairs of equipment and machinery to restore function.
R&D – Facilitates concept modeling and rapid prototyping of new product designs.
The Unique Advantages of 3-in-1 Versatility
With game-changing improvements in precision, speed, capability and operating costs, 3 in 1 laser welding cutting cleaning machine represent the next generation of metal fabrication equipment. The system's flexible versatility empowers businesses to expand their services and improve production efficiency saving time and costs across all metal processing operations. Contact us today to learn more about the transformative possibilities of multi-purpose laser technology for your needs.