1.1 Overview and Technology: Fiber laser marking machines utilize fiber laser technology to create high-contrast markings on various materials, including stainless steel. These machines generate a concentrated laser beam that interacts with the stainless steel surface, resulting in precise and permanent markings.
1.2 Key Components: Fiber laser marking machines consist of several important components, including the laser source, scanning system, control software, and cooling system. The laser source emits a powerful laser beam, while the scanning system controls the movement and positioning of the laser beam for accurate marking.
1.3 Laser Marking Process: The laser marking process involves focusing the laser beam onto the stainless steel surface, where it interacts with the material and creates localized heat. This heat causes a color change or oxidation, resulting in permanent markings such as text, barcodes, logos, and serial numbers.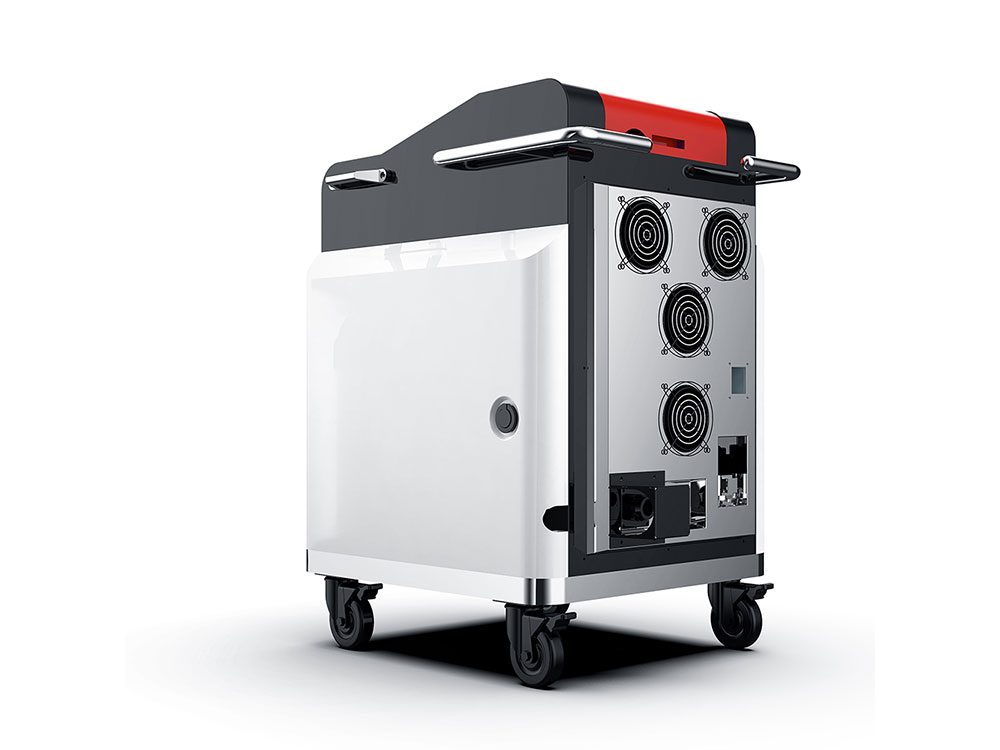 Section 2: Advantages of Fiber Laser Marking Machines for Stainless Steel
2.1 High Precision and Clarity: Fiber laser marking machines offer exceptional precision, allowing for intricate and detailed markings on stainless steel. The laser beam can achieve fine lines, small characters, and complex designs with remarkable clarity and legibility.
2.2 Non-Contact and Non-Destructive: The laser marking process is non-contact, meaning the stainless steel surface remains unaltered and undamaged. This non-destructive nature ensures the integrity and quality of the marked stainless steel products.
2.3 Durability and Permanence: Laser markings on stainless steel are highly resistant to fading, abrasion, and corrosion. The marked information remains clear and legible even in harsh environments, making it ideal for applications that require long-lasting identification.
2.4 Fast and Efficient: Fiber laser marking machines operate at high speeds, enabling rapid marking of stainless steel products. Their efficiency and productivity make them suitable for high-volume manufacturing environments.
2.5 Versatility and Flexibility: Fiber laser marking machines offer versatility in terms of marking various stainless steel products, including flat sheets, tubes, pipes, components, and finished goods. They can accommodate different shapes, sizes, and surface finishes with ease.
Section 3: Applications of Fiber Laser Marking Machines for Stainless Steel
3.1 Industrial Manufacturing: Fiber laser marking machine for SS find extensive use in industrial manufacturing processes, where stainless steel products require permanent identification, traceability, or branding. This includes automotive parts, aerospace components, machinery, tools, and consumer goods.
3.2 Medical and Surgical Instruments: Stainless steel is widely used in the medical and surgical industry. Fiber laser marking machines provide precise and permanent markings on surgical instruments, implants, medical devices, and equipment, ensuring accurate identification and traceability.
3.3 Electronics and Appliances: Stainless steel components in electronics and appliances can be marked with fiber laser machines for branding, product information, or serial numbers. This includes appliances, mobile devices, kitchenware, and consumer electronics.
3.4 Architectural and Decorative Applications: Fiber laser marking machines can add customized designs, logos, or patterns to stainless steel architectural elements, interior decorations, signage, and artistic pieces. This allows for creative personalization and branding options.
3.5 Automotive and Aerospace: In the automotive and aerospace industries, fiber laser marking machines are used to mark stainless steel parts, components, and assemblies with unique identifiers, part numbers, or barcodes. This aids in traceability, quality control, and inventory management.