Laser cutting is widely used in the medical industry. For example, in the manufacture of various precision instruments, laser cutting is one of the indispensable equipment. Laser cutting can achieve more precise cutting and create more accurate instruments. Some of the medical machinery also requires the participation of laser cutting. Take common glass slides as an example, its cutting is now mostly carried out by laser cutting, which is more accurate and less prone to breakage.
Medical devices have higher requirements on processing and processing equipment for the characteristics of precision, stability, safety, and purity. In the process of metal medical equipment processing, the traditional pipe saw blade cutting processing mode has great deficiencies in accuracy and safety controllability.
However, fiber laser cutting machines can process very small wedge angles, high aspect ratio cut parts, irregular shapes, etc. Compared with traditional laser processing, both kerf width, kerf angle, and recast layer thickness are all significantly reduced. Laser cutting can make the surface of the workpiece smooth, without burrs, and without subsequent processing, saving time and labor costs. Thanks to its flexibility, the laser can be optimally adapted to different areas of medical devices, such as the processing of orthopaedic implants.
IFtech's newly launched fiber laser cutting machine A series and G series all use imported components to achieve higher precision and more stable performance, ensuring the precise cutting requirements of various medical device materials.It is an inevitable trend for fiber laser cutting to replace traditional cutting technology. Laser cutting machines have been widely used in the medical device industry, and it is foreseeable that the future prospects are very impressive.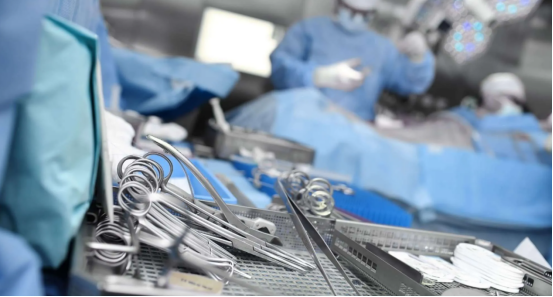 Related product recommendations:
IF3015A Single Platform Fiber Laser Cutting Machine for Metal
IF3015G Open Exchange Table Fiber Laser Cutting Machine
CNC IF4020A Fiber Laser Cutting Machine for Metal Sheet Plate
IF4020S High Precision Full Cover Fiber Laser Cutting Machine with Exchange Table