As one of the more popular cutting technologies at present, laser cutting machine has been widely used in the processing of fitness equipment. The sports fitness equipment manufacturing industry is a rising star in the application of laser cutting. Compared with the traditional cutting process, the laser cutting machine can cut the workpiece with better quality and reduce the processing steps.
Taking sheet metal cutting as an example, traditional sheet metal cutting requires several processes of cutting, punching, and deburring, and correspondingly requires a large number of molds; taking traditional stamping as an example, it requires customized molds for processing, which is expensive. It is complex and cannot meet the customer's personalized customization requirements, which requires more cost input and causes waste. In contrast, laser cutting machines do not need to go through these processes, and directly process electronic drawings to produce finished products, and the cutting effect is better in quality.
The fitness equipment laser cutting process can automatically complete the traditional sawing, punching, drilling and other processes on one machine, and can cut, open holes, contour cutting and pattern character cutting of pipes of various materials, whether it is a round pipe , square tube, special-shaped tube, etc. as well as carbon steel, stainless steel and other materials, fitness equipment laser cutting machine can easily cut to meet the changing market consumer demand.
The fitness equipment laser cutting adopts high-energy beam non-contact cutting, which will not produce any mechanical pressure on the workpiece, the heat affected area is small, and the tube will not be deformed. Fitness equipment laser cutting does not require any extra consumables, the equipment performance is extremely stable, the wear is very low, and one machine has multiple functions, which greatly reduces the processing procedures and floor space, and enables an automated and efficient processing mode.
Due to the processing of more pipes in this industry, the processing of plates is relatively small, and the cutting and perforating processes of pipes are often used. Therefore, it is very necessary to choose a device that can both cut and perforate.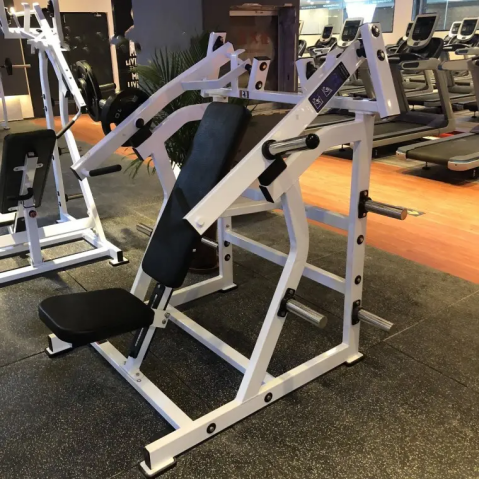 Related product recommendations:
IF60160T Economical Fiber Laser Pipe Cutting Machine Diameter Optional
IF60220M Full-Automatic Metal Tube Fiber Laser Cutting Machine
IF60220T Economical Metal Tube Fiber Laser Cutting Machine
IF3015AT Single Platform Metal Sheet And Tube Laser Cutting Machine