With the vigorous development of the world economy, the demand for elevators and accessories is also rising, and the elevator manufacturing and elevator accessories industry has ushered in a new stage of development. The contradiction between the continuously growing product demand and the outdated and outdated production technology is increasing day by day, and the application of laser technology in elevator manufacturing is also increasingly widespread.
In the 1990s, the whole machine factory basically used a multi-station punching machine to process the plates. For safety reasons, the current elevator components are basically made of metal materials. Now the development trend of elevators is mainly high-speed elevator technology, intelligent control, and efficient clean processing technology.
The use of advanced fiber laser cutting machines has improved the quality of elevator manufacturing. Elevator manufacturers have also realized that improving the automation and intelligence of equipment can flexibly respond to various production tasks and increase production capacity.
Adopting IFtech laser cutting technology, the machine tool has good overall rigidity, stable performance, stable operation, fast speed, fast acceleration, high precision and high processing efficiency. It can meet the cutting needs of various metal plates such as carbon steel and stainless steel, and is an ideal choice for processing medium and thin plates. It is perfect for cutting elevator steel plates.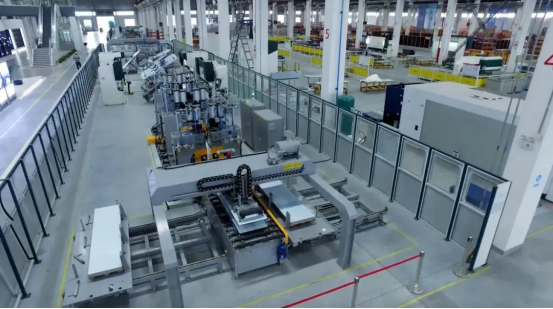 Recommended machine:
IF6025S Enclosed Exchange Table Fiber Laser Cutting Machine
IF3015G Open Exchange Table Fiber Laser Cutting Machine
IF3015A Single Platform Fiber Laser Cutting Machine for Metal
IFWH2000 2000W CNC Portable Fiber Laser Welding Machine Industrial Automatic Welder